John Magaro is an American film Actor, Stage & Television Actor. His full name is John Robert Magaro. He was Born to James Magaro & Wendy Magaro on February 16, 1983 in Akron, Ohio, U.S.  He was completed his graduation from Stow-Munroe Falls High School in 2001 and study theater at Point Park University in Pittsburgh. He is also famous for the Walmart/Coke commercial. John is well known for Carol (2015), Unbroken (2014) and The big Short (2015). Currently, Magaro lives in New York and Works out of New York. See some personal information, height, weight, Body statistics and measurements, Filmography, Interesting facts and more.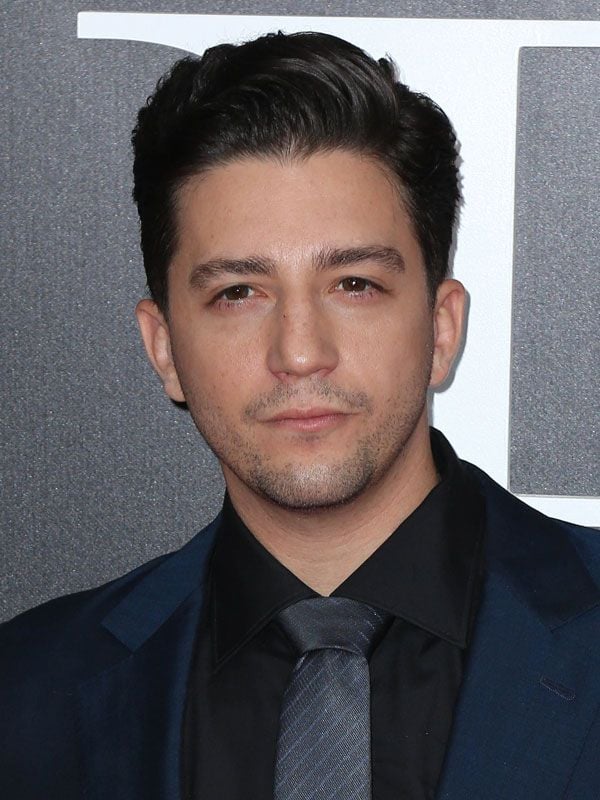 John Magaro Personal Information/Biography:
Name: John Magaro
Full Name: John Robert Magaro
Nickname: John
Born (Date Of Birth): February 16, 1983
Born Place: Akron, Ohio, U.S.
Occupation: Actor
Schooling: Stow-Munroe Falls City School District.
Best Known For: Not Fade Away (2012)
Nationality: American
Ethnicity: White
Heritage/Origin: American
Religion: Jewish
New Worth: 2 Million Approx
John Magaro Family Detail:
Father: James Magaro
Mother: Wendy Magaro
Jonh Magaro Height Weight Body Statistics & Measurements:
John Magaro Height: 5 feet, 5.5inches
Jon Magaro Weight: 73 kgs Approx
Eye Color: Dark Brown
Hair Color: Dark Brown
Sexuality: Straight
Dating/Affairs/Spouse: Currently is no relation or unconfirmed.
John Magaro Filmography:
1996: Resue 911
2005: Prisoners of war
2006: Conviction, Bully
2007: The Brave One, The Life Before Her Eyes
2008: Assassination of a High School President, Bully: Scholarship Edition, We Pedal Uphill
2009: Taking Chance, The Box
2010: Law & Order: Special Victims Unit, My Soul to Take
2011: Body of Proof, Down the Shore
2012: Not Fade Away, Liberal Arts
2014: Unbroken
2015: Don't Worry Baby, Orange Is The New Black, Law & Order: Special Victims Unit, The Good Wife, Carol, The Big Short
2016: The Finest Hours, War Machine
Interesting Facts About John Magaro:
His hometown is Stow, Ohio. His father is of Italian descent and his mother is Jewish. And he raised in his mother's religion.
John Magaro started out acting in local theater.
John Magaro always focusing on continuing to do good work.
Featured Image Source: www.thewrap.com